Back to staff directory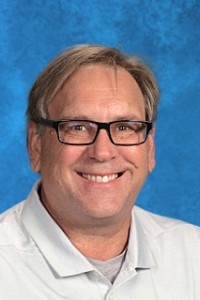 Support Staff
My name is Terry Finnigan,
Known by students as "Mr. T" I have been an EA at Notre Dame, St. Elizabeth Seton and now Maryview.
This is my eleventh year with Red Deer Catholic. I have also worked in the private sector in logistics, electrical and emergency vehicle services. I received an All Canadian CCAA Basketball Award in my educational journey at Red Deer College.
I have been married to Kathleen for 35 years. We have four sons; one is a banker, the twins are teachers and our youngest son is in Grade 10.
We have three dogs; a Husky named Thor, a German Shepard named Echo and a rescue named Walle.