Back to staff directory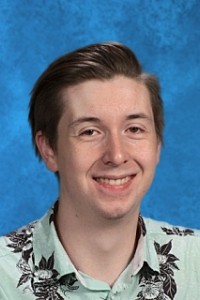 Phys. Ed.
My name is Reid Mills and I am very excited to be teaching Physical Education this year at Maryview.
I was born in Medicine Hat, and raised in Red Deer. I attended Red Deer College for two years before moving to Lethbridge to complete my Bachelor of Kinesiology and Bachelor of Education dual degree. This is my first year teaching out of school, but I have had valuable experience teaching in Lethbridge many different age levels, as well as coaching Jr. High and Sr. High sports. Though I coach a variety of sports, my favorite sport to both play and coach is basketball.
I am also very excited to begin life with my fiancée, who I will be marrying this year!
My favorite sport (as mentioned before) is basketball (Go Raptors and Mavericks!), but I also cheer for the Edmonton Oilers, Edmonton Elks, Saskatchewan Rush, and the Vancouver Titans!
I am blessed to be able to teach in a faith-filled school, and look forward to an amazing first year teaching with fantastic staff and awesome children.